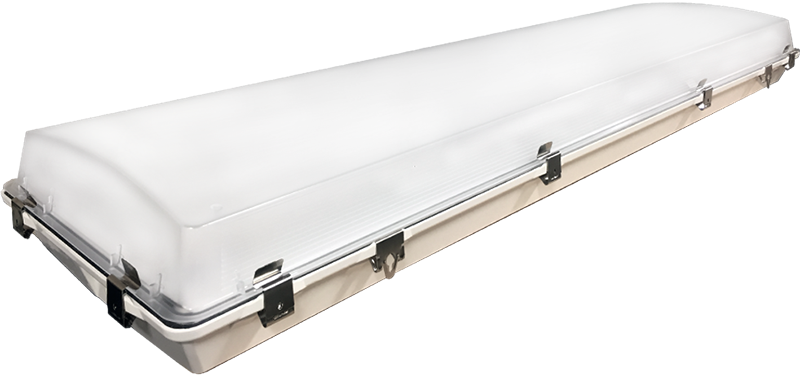 The Ironclad™ LED Vapor Tight High Bay is an ideal retrofit for fluorescent fixtures commonly installed in applications exposed to moisture, dust and other harsh elements that require frequent washdown. With lumen outputs ranging from 22,000 to 33,000 and boasting up to 140 LPW, this high efficiency, non-metallic LED solution replaces a 6 lamp T8 or 6 lamp T5 fixture.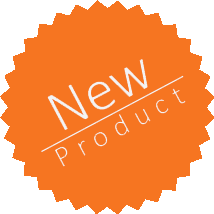 FOOD PROCESSING PLANT:
Shat-R-Shield offers a variety of lighting products designed specifically for use in food processing facilities.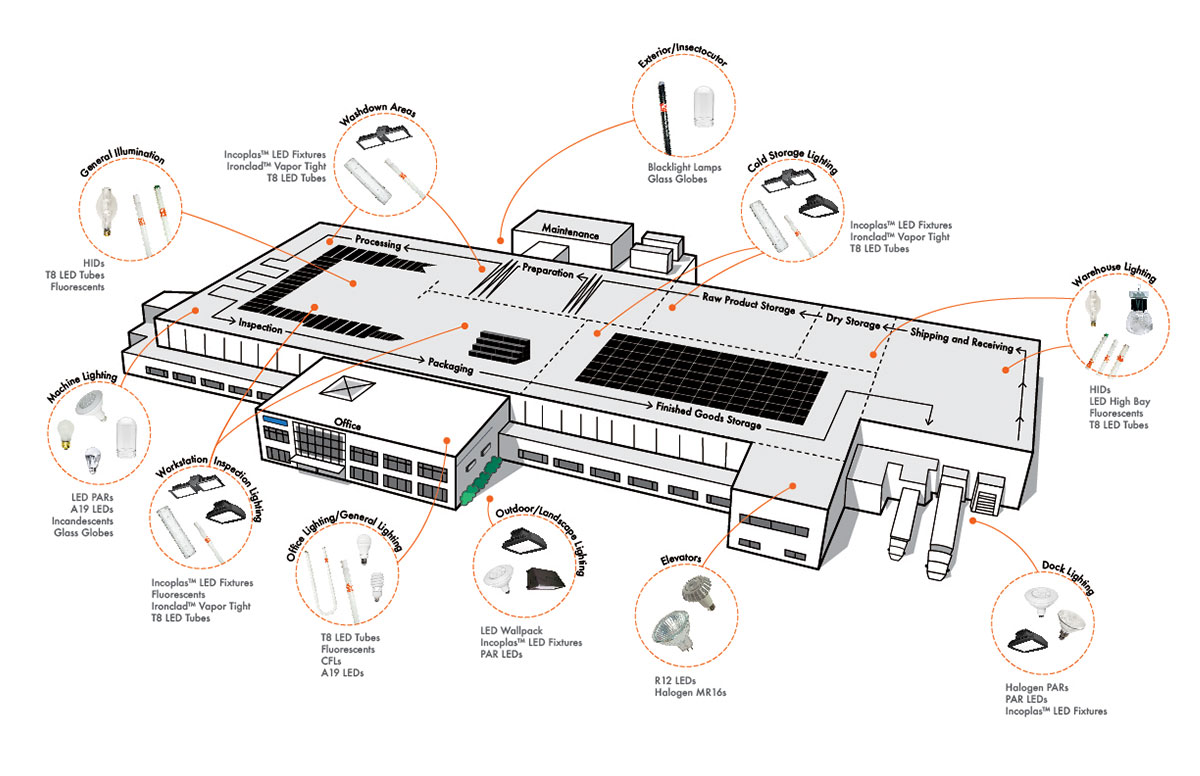 NEWS:
Shat-R-Shield Introduces Ironclad™ LED Vapor Tight High Bay
Salisbury, N.C. – August 15, 2017 –Shat-R-Shield, Inc. announces the new Ironclad™ LED Vapor Tight High Bay luminaire as a retrofit for fluorescent fixtures commonly installed in applications exposed to moisture, dust and other harsh elements that require frequent wash-down. With industry leading lumen outputs of 22,000 and 33,000, this high efficiency NSF-rated, non-metallic LED […]
View News
CASE STUDIES: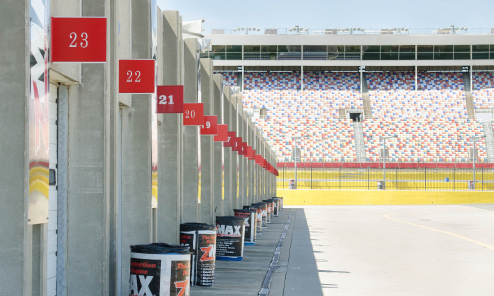 Charlotte Motor Speedway Pit Garages
"Shat-R-Shield lighting has transformed the look of our garages, creating a cleaner and safer environment for our partners, vendors, sponsors and teams." [...]
View Case Studies
EVENTS:
NEMRA
February 1-4, Orlando, FL
NAFEM
February 9-11, Orlando, FL